5 Home Buyer Tips To Know Before Buying A House
Are you dreaming of a new home? Here are 5 Home Buyer Tips To Know Before Buying A House.
Purchasing your first home is an exciting time in your life, but it can be a stressful one if you're unprepared and don't know what to expect.  If you are a first time home buyer, find a mortgage lender or realtor that can help you navigate first time home owner government programs, down payments, and how to qualify as a first time home buyer.
We want to educate and share this knowledge with first time home buying tips so you are not only prepared but to be able to enjoy this significant milestone.
So before you start house hunting there are a few things you should know to ensure the process goes as smoothly as possible:
There Are Many Benefits To Get Pre-Approval For a Mortgage
Your first step towards buying a home should be to reach out to a mortgage lender. Unless you're paying cash in full you'll need to know exactly where you stand and have a pre-approval letter before you can solidify a contract. Most experienced realtors will insist on a pre-approval before spending too much time showing you houses and most sellers will require it before accepting an offer. Your lender will assess your creditworthiness and can help you hammer down a price point that fits your budget.
Be Prepared For Out-of-pocket Expenses
Even if you're able to qualify for no money down loans, there will be expenses that you will pay for. Outside of the down payment, you'll be expected to put down a good faith deposit within days of writing a contract, you'll schedule and pay for home inspections, the mortgage lender orders an appraisal that you'll pay for, and other fees may come up for title insurance and additional closing costs. I don't tell you this to scare you, only to prepare you. In the big picture of buying a home, this cost is a drop in the bucket. Your lender can help prepare you for your out-of-pocket expenses.
Your Realtor Is Free
After you've gotten a pre-approval and prepared yourself for additional expenses, it's time to find a realtor. There's a common misconception that if you use an agent, it will cost you money, this is FALSE. The seller pays the fees for the buyer's agent. This doesn't mean you pay more for the house. The seller has already established their list price and agreed to a commission contract; this is decided before the house is ever listed for sale. If you're not sure who to call, ask around. The odds are that people around you have had either a good or bad experience with a realtor. It's not uncommon for a realtor to ask you to sign a buyer's agreement stating you will only work with them; this ensures that they get paid for their time and efforts.
Make Yourself Available
The housing market is a fast one. The better listings (houses) go under contract quickly, and they're easy to miss out on. Make sure to free up some time for viewing homes. Be responsive to your realtor and your lender.
Knowing in advance what days and times you are available will help your agent schedule showings; he/she is often at the mercy of the homeowners so being somewhat flexible can work in your advantage.
Don't waste time looking at houses you know you're not interested in, speak up and save everyone time. Your realtor has other clients too and may not be able to meet with you if you only have one time a week that you're available.
Take advantage of open houses to view homes but let them know up front that you are already working with a realtor. Be available but be responsible, the last thing you want to do is take a bunch of time off work that reduces your income while you're trying to get approved for a home loan.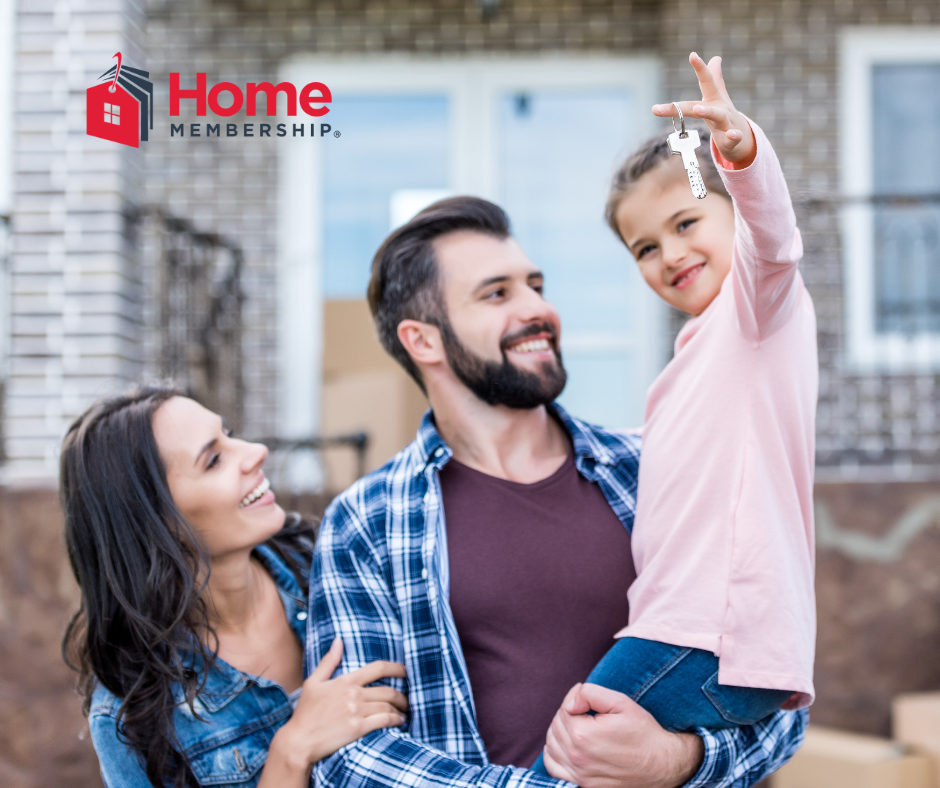 It's Never Done Until You Have Keys In Hand
Probably the most challenging part of the process is the "not knowing." There are things that pop up during the process that could hinder you being able to close on the house. I've seen countless loans fall through and have seen title and lien issues come up from the seller's side.
Stay away from Google! You'll read nightmare stories that will only add stress. Your lender can keep you apprised as to how the loan is progressing and you should check-in with them whenever you have concerns.
Prepare For Future Repairs And Maintenance With A HomeMembership Plan
HomeMemership is kind of like a road side assistance program for your car – but it protects your home. With a HomeMemership play you will have peace of mind knowing that if you do have a home appliance or major system breakdown you have one convenient number to call and one of our specialized, pre-vetted professionals will be on their way to repair or replace your covered item.
We do warranties differently by making sure you understand what is and isn't covered before you buy. Our built-in Q&A capacity during the checkout process helps make this promise a reality, and customizable plan options allow you to choose coverage that best fits your needs.
Plus it includes Members-Only Discounts towards home services, retail shops and more. From lawn care to interior decorators and carpet cleaners, our warranty offers immediate benefits that go beyond standard long-term protection. Your membership gets you discounts from local businesses on services for your home so you can save money now and later.
You just invested a large amount of money into a home – add a HomeMemership Plan to give you peace of mind in case anything breaks in your new home.
Hopefully, these tips will help you find a home that you love with the least amount of stress possible. If you can dream of buying a home, then you deserve it to yourself to make a call. Home ownership might be closer than you think.