Experience membership benefits and protection for your home—so you can spend more time enjoying the things you love.
Customizable, Transparent Service That Fits Your Needs
Are you tired of hidden fees and hard-to-understand jargon? We know how confusing and frustrating the home-warranty industry can be. That's why we take a different approach. Our plans let you customize how much protection you need and tell you upfront which costs are covered—so you never get stuck with unexpected charges. Plus, all membership levels include free perks, discounts, and tips to make home ownership easier and more rewarding.
Service Provider Search Tool
Our provider map allows members to search their area for service professionals.
Monthly Newsletter
Receive major discounts for specialized services plus tips for home maintenance in your monthly newsletter.
Online Marketplace
Gain access to 300,000+ parts and accessories for your home on our online marketplace designed just for members.
Hard-to-Find Parts Service
HomeMembership will locate hard-to-find parts free of charge—so you can spend less time and money on maintenance and DIY projects.
Amazon Discounts
Through our Amazon Associates program, all members can take advantage of discounts for home-related merchandise.
Member Success Representative
Receive an assigned representative to assist you, so you can ask questions and be informed during your claim process.
Free Membership Available
Are you ready to start taking advantage of these benefits and getting more out of your home? Explore our customizable plans and find the right one for you.
Home Membership vs. Other Warranty Companies
Member Portals
Service
Member Benefits
Coverages
Representatives
Cheap Deductibles
Wide Range of Covered Items
Monthly Pay Discounts
Top Rated Google & BBB

Service

Same / Next Day Service

Coverages

Clear Defined Coverages

Representatives

Assigned Member Success Representative

Cheap Deductibles

$25 - $100 Deductibles

Wide Range of Covered Items

Top Rated Google & BBB

Google Reviews

4.7 / 5
Representatives

Call Centers

Cheap Deductibles

$125 - $200 Deductibles

Wide Range of Covered Items

Top Rated Google & BBB

Google Reviews

0 / 51 Competitors Turn Google Reviews Off
Homeowners Choose HomeMembership
Hear directly from our members who save money, protect their investments, and keep their homes safe.
"Our claim was handled immediately and we had someone out to service our sink/dishwasher within 1 day. Everything was smooth and seamless!"

Alex F.
BBB Verified Review
"My husband and I do not regret switching to HomeMembership. They are responsive and got our AC unit replaced in a timely manner. Our previous company took forever to take care of issues and did not resolve issues; they merely put a band-aid on them."

Latasha W.
BBB Verified Review
"Quick, professional and affordable. Definitely worth every penny. Highly recommend this home warranty!"

Steve S.
BBB Verified Review
"We've had our home warranty through Home Membership since we moved and we renew every year. The team is so professional and so responsive. We feel good knowing that if anything happens, HomeMembership has our back!"

Emily W.
BBB Verified Review
"My first night in my new house and I come to find that my water heater was completely broken. Thankfully I had a home warranty and HomeMembership got me taken care of super quick. So I was only without hot water for a day. The lady that helped me was amazing and super sweet."

Suzanne B.
BBB Verified Review
"The analogy of AAA and Home Membership really fits my experience with Home Membership for almost 3 years. I depend on AAA to help me on the road just like I rely on Home Membership when I have a problem in my home. They have "been there" for me many times!"

Charlie and Mary H.
BBB Verified Review
Breakdowns Happen. We've Got You Covered.
Electric Panel
Covered
$600
$0*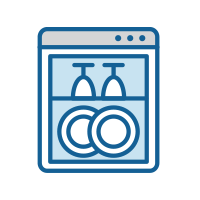 Faulty Dishwasher Control Board
Covered
$325
$0*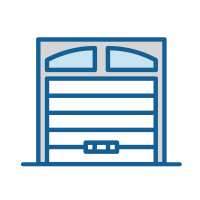 Garage Door Motor Breaks
Covered
$475
$0*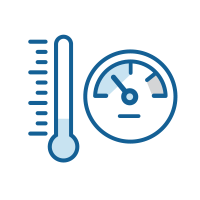 Heating System Failure
Covered
$1,275
$0*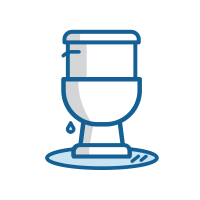 Leaking Toilet
Covered
$300
$0*
*Prices will vary according to membership plan
Protection for Your Home, Peace of Mind for You
Spend less time worrying about unexpected bills and start getting more out of your home today.