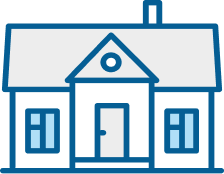 A Better Way to Protect Your Home
View all plans by inserting your zipcode below.
"*" indicates required fields
Price and product may vary by state and consumer type.
HomeMembership has always been there to help my clients. Their claim process is simple and they always go above and beyond when a need arises. I will continue to refer all of my clients with home warranty needs to them. Proud to have them as a trusted resource!

Jeremy B
BBB Verified Review
I have had a HomeMembership for over a year and they have always taken care of me. The service is always top notch!

Isabella H
BBB Verified Review
We had a plumbing problem that we thought would not be covered under our Home Membership Warranty so we called a plumber directly who happened to be on their list of service providers. That company said it was covered and made all the arrangements to fix our plumbing problem and handle all the paperwork for our coverage – one phone call did it all!

Charlie and Mary H
BBB Verified Review
"Our claim was handled immediately and we had someone out to service our sink/dishwasher within 1 day. Everything was smooth and seamless!"

Alex F.
BBB Verified Review